Run For Briggs
Virtual 5k and 1 Mile Fun Run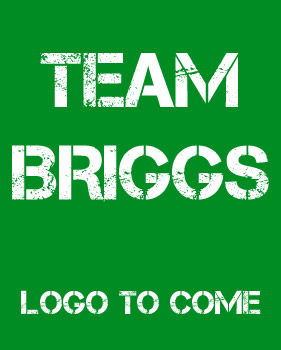 Dashan J. Briggs Memorial Foundation, Inc. was founded in 2021 by his spouse and family. Technical Sergeant Dashan Briggs made the ultimate sacrifice while serving in the 106th NYS Air National Guard unit as a Special Missions Aviator in Western Iraq on March 15, 2018 when his HH-60 Pavehawk helicopter crashed. The foundation was created to honor his legacy by supporting future generations and teaching them to succeed through perseverance, hard work, and dedication- all traits he embodied.
This is the 1st year for the Run for Briggs in the Suffolk County Veterans Run Series and will be held as a Virtual 5k Run and a 1 Mile Fun Run for kids.  Dashan left two children behind Jayden 5 yrs old and Ava 4 yrs old.  His son Jayden has completed two 5ks and two 1 Mile runs in honor of his dad by the age of 4, and Ava has completed two 1 mile runs at the age of 3.  To help keep their father's memory alive come out and participate in our 1st Inaugural Run for Briggs in August 2021!
All proceeds from this event will go to the established Riverhead High School Scholarship "Tech Sgt Dashan J. Briggs Memorial Scholarship Fund" and future workshops and seminars to help teach our youth important life skills that are not necessarily taught in schools such as car maintenance, finances, and basic cooking classes, etc.
Race Date:
August 13 – August 15, 2021
(Virtual Only)