E.O.C. of Suffolk, Inc. 5K for Fighters
Race Supporting Women Veterans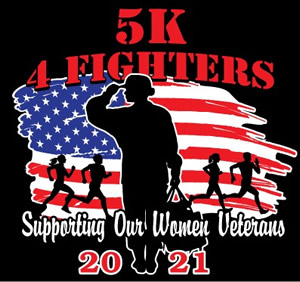 E.O.C. of Suffolk, Inc. has proudly served the community by providing support those most in need.  For over 50 years we have been a Community Action Agency that focuses on lifting people out of poverty, by providing them with the support and resources needed to do so.
Suffolk County; has the highest number of veterans in New York.  While the SSVF government grant affords EOC of Suffolk, Inc. the opportunity to assist Veterans into permanent housing the program is limited. In response to the growing and varied needs of our clients EOC of Suffolk, Inc.,  partnered with the Women Marines Association and came up with a mission to make an impact on the homeless women veterans community, and expand the resources available for our women veterans. The proceeds of the 5K 4 Fighters race will assist women veterans in having access to the resources they need in order to sustain living, working and being on Long Island.
Being a part of the Suffolk County Veterans Race Series will afford us the opportunity to reach out into the entire Suffolk county community with our message of uniting veterans not only to services, but to each other. Women veterans are a demographic of veterans that  is often overlooked, and sometimes even thought of as invisible. Specific funds and resources for the women veterans population are behind the times.  By making this race to benefit their unmet needs, we hope to raise awareness to the specific needs of a homeless women veterans.
Race Date:
October 7, 2023
9am Start Rain or Shine
Shorefront Park
49 Smith Street, Patchogue, NY 11772